EnecoTec makes energy saving visible! Do you have a high energy requirement – and high electricity costs to match?
EnecoTec is specialised in reducing your electricity costs, which allows you to protect the environment and get more from your business.
Only by knowing your electricity demand, can you regulate and optimise your electricity consumption. This enables you to increase your energy efficiency in many areas.
Through the targeted management of its electricity consumption, every business can achieve considerable energy savings.
Rely on EnecoTec as your specialised partner.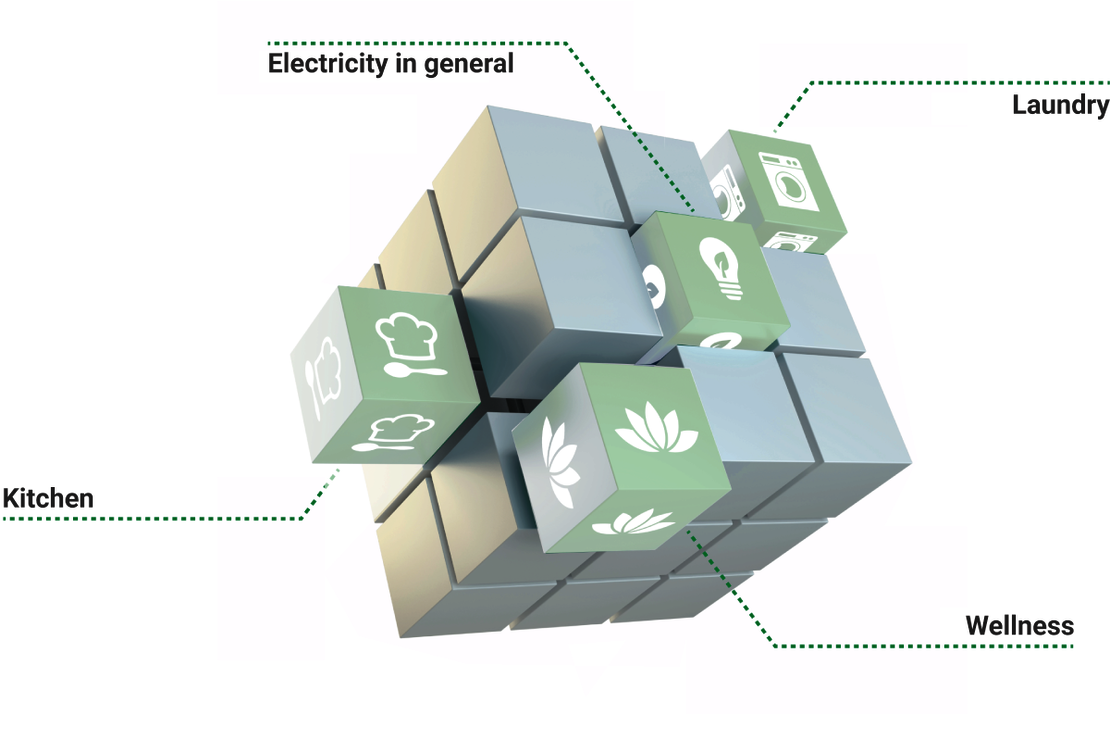 EnecoTec develops energy-saving systems and supports you with individual service packages
EnecoTec systems for large-scale enterprises, to measure, control and optimise your electricity consumption:
To reduce peak loads and energy consumption levels for hotels, restaurants, bakeries, butcher's shops, industrial kitchens, in-house laundry facilities, swimming pools and spa facilities
More
EnecoTec Systems for small and medium enterprises, to control and automate your machinery:
Control and reduction of peak loads (kW) and consumption (kWh) in small and medium-sized hotels
More
Systeme mit hoher Energieeffizienz
When consumptions are visible no wastage goes undetected
Electricity analysis made easy:
Exploit the new opportunities offered by EnecoTec to control and limit your electricity consumption. You will discover interesting details about the consumption of electricity in your hotel, restaurant or other business and thus be able to better adjust the energy consumption of your appliances, saving electricity and money!
Understand electricity consumption through information
Energy saving starts with information. You firstly need to get an idea of the energy requirement of your business. Only by knowing when, where and how much electricity is being used can you control the processes in your business in a targeted manner. To avoid the overlapping of maximum power outputs (peak loads), it is often sufficient to postpone the times at which certain appliances are run and optimise work areas. This reduces the energy requirement.
Optimise electricity consumption through control
We then consider, together with you, if certain areas of your machinery can be automated, in order to optimally regulate and monitor the energy consumption. At the end, you will have a full overview of your electricity requirement and your savings potential, meaning you will not only save money but also make a sustainable contribution to the environment.
Monitor electricity consumption through visualisation
The good news: You don't need to grapple with bare figures and stale analysis sheets. EnecoTec systems show your electricity requirement in simple, comprehensible info-graphics and diagrams. You can monitor your business at any time from your smartphone or computer desktop and will be warned automatically of any anomalies in the power circuit. The simple visualisation shows clearly where and when you can make the best energy savings.
Energy saving through the raising of awareness
The amount of electricity that can be saved through efficient energy use is underestimated.
This stems largely from the fact that businesses do not know enough about their electricity requirement and have no idea when and where their electricity consumption leads to power peaks. At EnecoTec, we are convinced that you can achieve big savings in money and electricity simply by being informed. With our simple EnecoTec systems, we provide you with this knowledge and put you in a position to work as efficiently as possible. For your own sake and that of the environment!
Environmentally-friendly businesses increase their market value
More and more customers make their purchasing decisions based on the sustainability factor. By opting for a rational and environmentally-friendly use of energy in your hotel, restaurant or other business, you will improve your business's ecological footprint. Your customers will appreciate that, too.
We'll be pleased to give you advice.
Contact us
Learn more about our energy-control systems
KillerWatt Shadow®
The bespoke EnecoTec system for large-scale enterprises, for controlling and reducing electricity consumption for hotels, restaurants, bakeries, butcher's shops, industrial kitchens, in-house laundry facilities, swimming pools, spa facilities, hospitals, and old people's homes
More
KillerWatt TS®
The ideal EnecoTec system for small and medium enterprises,
for the automation of your machinery and to control it via touch screen:
Control and reduction of energy consumption in small and medium-sized hotels
More
What the KillerWatt® systems of Enecotec can do for you:
The objective of EnecoTec is to enable you to make considerable savings in electricity consumption. Are you not fully aware of your consumption? No problem. We offer you: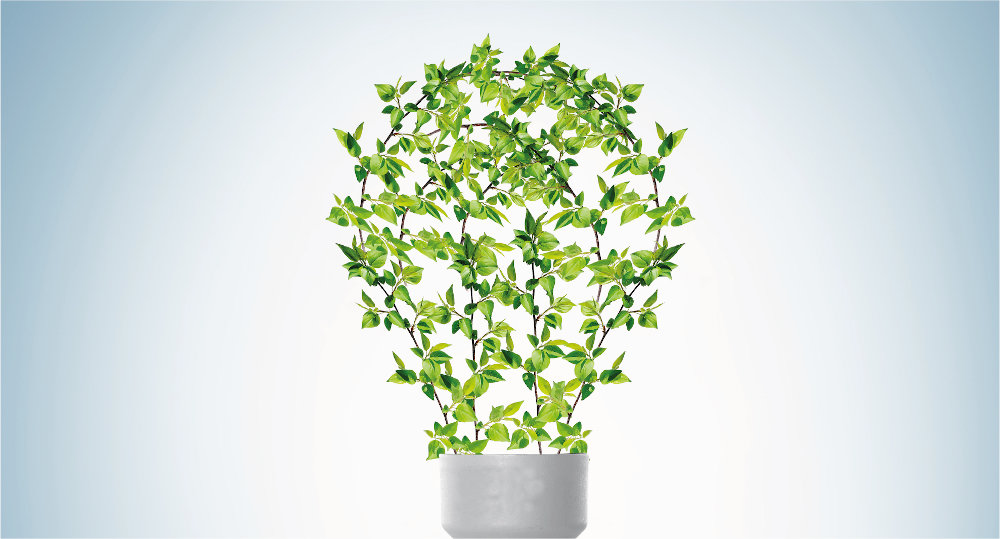 the electronic administration of the electricity consumption of entire buildings such as hotels, restaurants, in-house laundry facilities old people's homes, hospitals, swimming pools, butcher's shops, etc.
the control of maximum peak loads (kW)
the targeted and intelligent management of all major appliances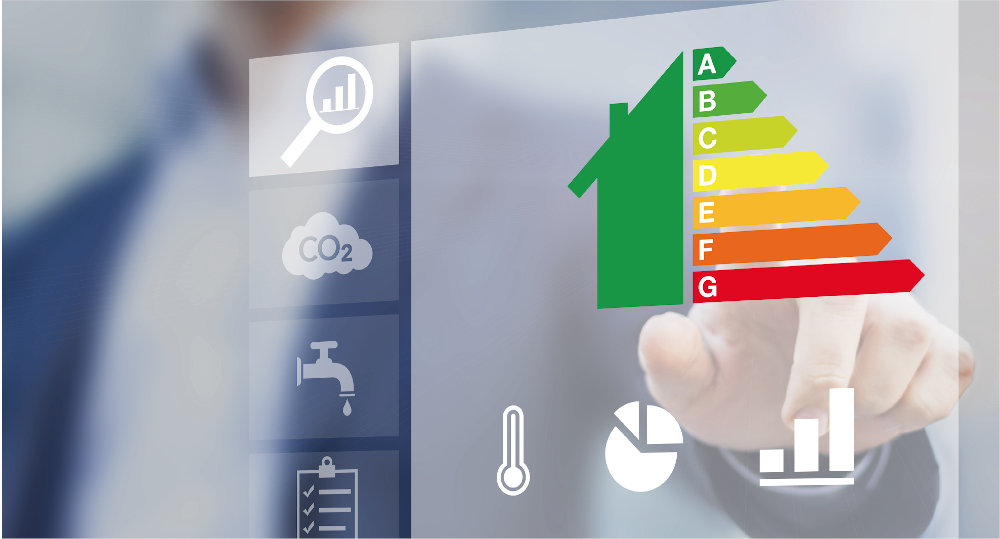 the reading and archiving of energy consumption values, either as a whole or precisely differentiated according to different areas
the evaluation of energy consumption values in clear tables and easy-to-understand graphics
online access to your energy management at any time
For businesses interested in a measurement, monitoring and optimisation system from EnecoTec, we provide a free analysis of the current status of your electricity consumption in order to calculate your energy-savings potential.